Avionaut Pixel Car Seat 0-13kg
Convenience, technology, life.
We know how important it is to feel sure that we provide the child with the best possible options. Avionaut Pixel is extremely light, and at the same time absorbs energy in the event of a road accident. The modular insert applied ensures the correct positioning of the child, while stabilizing the position of his pelvis, head and torso in a straight line, minimizing the appearance of reflux as much as possible.
Pixel is the lightest car seat on the market. It weighs only 2.5 kg! Its lightness translates into the health of young mothers because it will not burden their spine. Thanks to the strong material the structure is made of, the newborn baby is safe in the seat, and the reduction insert will stabilize the correct position of its body. It also acts as a baby carrier, so it will be used by young parents from the beginning of their journey with the child.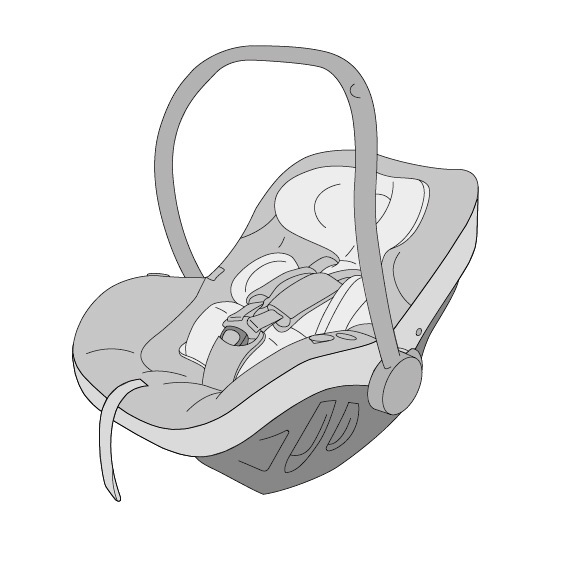 1 - It meets the latest safety standards in Europe, i.e. i-Size and ECE-R129
2 - It weighs only 2.5 kg, which will facilitate the young parents to move around.
3 - The ecological EPP ERPRO material will not only provide lightness, but will also absorb energy during a possible road incident.
Specification:
| | |
| --- | --- |
| Installation direction | RWF |
| Assembly method | For belts or Isofix |
| ADAC | ★★★★ |
| Removable upholstery | Yes |
| A shallowing insert | Yes |
| Newborn insert | Yes |
| Harness height adjustment | Yes |
| Modular system | Yes |
| Warranty | 2 years |
| Post-accident replacement | 2 years |
| The standard | ECE-R129 |
| Seat weight | 2,5 kg |