Avionaut IQ Isofix Base
Avionaut IQ - isofix base compatible with Pixel, Aerofix.
With the Isofix IQ base, you don't have to worry if the baby travels in a well-attached car seat. The lighting system will inform you that the seat is correctly mounted on the base. Thanks to the Click 'n' Drive system, mounting the seat will not be another challenge for you. Our product fits Avionaut Pixel, Avionaut Aerofix and Avionaut Aerofix RWF - all so that you do not have to buy a new base when changing from a newborn to an older child seat.
It is enough to connect the base with the Isofix hooks once and you can forget about getting tired of fastening before each trip. Our lighting system will literally give you "green light" when the assembly is correct. An additional stabilizing leg and the connection of the seat belts to the seat base prevent the seat from moving during sudden maneuvers. This will provide your child with peace and comfort throughout the entire route.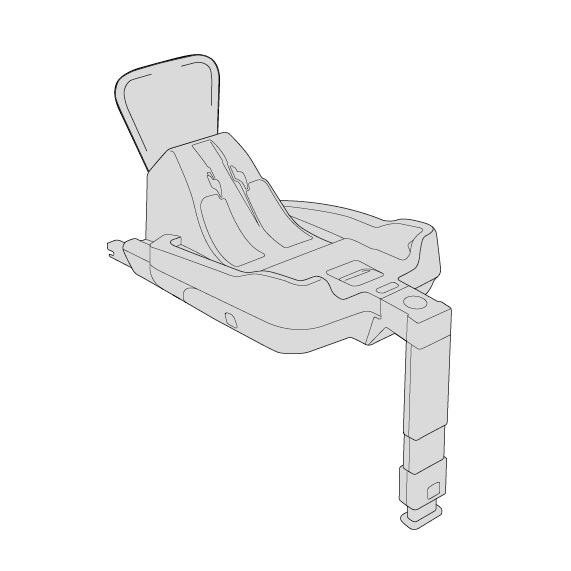 1 - The base informs about the correctness of the seat fastening with light and sound signals
2 - The small number of connections minimizes the risk of breaking the seat
3 - Fast assembly with Click 'n' Drive
Specification:
| | |
| --- | --- |
| Stabilizing leg | Yes |
| Compatible models | Avionaut Pixel, Avionaut Aerofix, Avionaut Aerofix RWF |
| Possibility to install a car seat from the next group | Yes |
| Information system about the correct installation of the base | Yes |
| Seat weight | 7 kg |
| Mounting method | Isofix + stabilizing leg |
| Warranty | 2 years  |